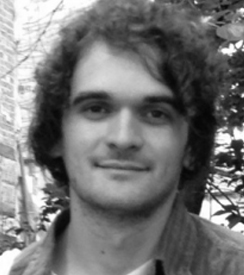 Gabriel Frye-Behar

Faculty & Director of Production
gabriel@stonestreet.net
mobile: 734-657-9658
Gabriel Frye-Behar graduated in 2008 from New York University's Tisch School of the Arts with a BFA in Film and Television, and completed a second Major in History. While at school Gabriel focused on Cinematography and Directing, serving as the Director of Photography on a number of shoots in a variety of formats – 35mm, super-16mm and various digital-HD cameras, and directed his own Advanced Production Thesis film.
After graduating Gabriel continued to work as Director of Photography and in camera departments on a variety of types of shoots – from "one man band" to feature films.
He recently directed the film "Visitor" by Donny Sheldon, which was in the 2013 Introbang Film Festival and his films, Brothers and Four Years are in post-production.