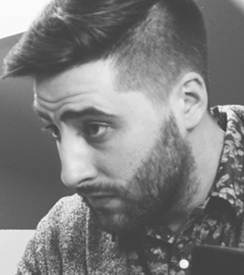 Vance Barber
Audition Coach
vance@stonestreet.net
Vance Barber is an audition coach working primarily in New York. For two years, Vance ran and operated 'Let's Get Reel' – an independent studio where he coached actors, taped auditions and filmed material for reels. Vance has had a mentor relationship with Bob Krakower since 2008, joining the Krakower Private Coaching Team in 2012. Vance works there and exclusively at Stonestreet strengthening actor auditions daily.
The Advanced Screen Audition Class helps the actors prepare a confident screen audition for auditions from new pilots to dramatic series and sit coms as well as film. The class focuses on understanding and telling the story through character, relationship and behavior. The class relies heavily on honoring impulse and helping the actor find their best version of the scene.
The students will work on hand-picked sides as well as current auditions, including Stonestreet's weekly Industry Workshop Class, helping each actor with their own individual goals and challenges. All auditions are recorded and reviewed on a wide-screen monitor for class discussion, aiding actors to pinpoint individual strengths and weaknesses. Throughout the semester, Vance makes himself available for private and on-set coaching.