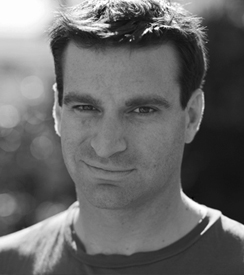 Chris Modoono

Director of Los Angeles Production
chris@stonestreet.net
Chris graduated from Babson College in 2000 with a degree in Business Administration (of all things). He moved to New York in 2003 and started out as a festival producer for the Gen Art Film Festival. He then spent five years working as a commercial producer, writer, and business manager, working with SoloVision Productions to develop commercial campaigns for the FOOD Network and HGTV, in conjunction with their most valued clients (Kraft, GM, P&G, etc). He has also worked on several national promotions for the CBS Evening News and The Early Show on CBS.
Chris's most recent project was the feature film "Tenured" which he co-wrote and directed for Fox Digital. It premiered at the 2015 Tribeca Film Festival, won the audience award for comedy feature at the 2015 Maui Film Festival, and will premiere online on Netflix in February. He also just finished co-writing and directing the pilot "Its A Hit!" for The Orchard starring Abby Elliott, Tim Matheson, and Tyler Hilton.
In the commercial world Chris worked on Tide's Super Bowl campaign with Hungry Man Productions, directing several online companion spots. He has also worked with the CBS Early Show, The CBS Evening News, Food Network, HGTV, on their promotional campaigns.
Chris' website chrismodoono.com features his work and projects that he has collaborated on with Stonestreet Studios such as Party at Micah's, Interned, Interned LA, Showception and The Law Offices on Haunted Hill.
Chris is currently the Stonestreet LA affiliate for special programs, pilots, and coaching.