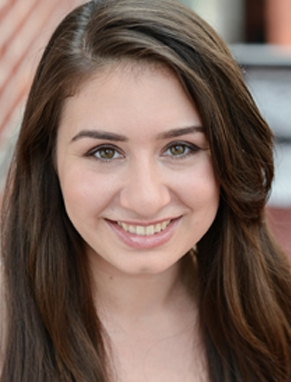 Sohailla Mahjour
Studio Manager
sohailla@stonestreet.net
Sohailla Mahjour began telling stories at a young age by imitating her father's Iranian accent and performing scenes from Disney movies. Eventually, she made the big move to New York City from her small town in Chico, California.
Sohailla graduated from New York University's Tisch School of the Arts with a BFA in Acting. She studied at the Atlantic Acting School where she trained in speech (Katie Honaker), voice (Katie Bull), contemporary and classical works (Cynthia Silver, Charles Tuthill). After college, Sohailla wasted no time in finding work. She free-lanced as a TV host for The Dog Show, where she interviewed adoption agencies, rescue shelters and dog lovers. She Stage Managed independent productions in NYC until she found her way to the film set.
Sohailla was introduced to Stonestreet Studios when she took classes as an NYU student. Afterwards, she was welcomed as in intern where she sharpened her networking and management skills. As a full fledged staff member, Sohailla is excited to give back to Stonetreet as the new Studio Manager and Intern Coordinator!